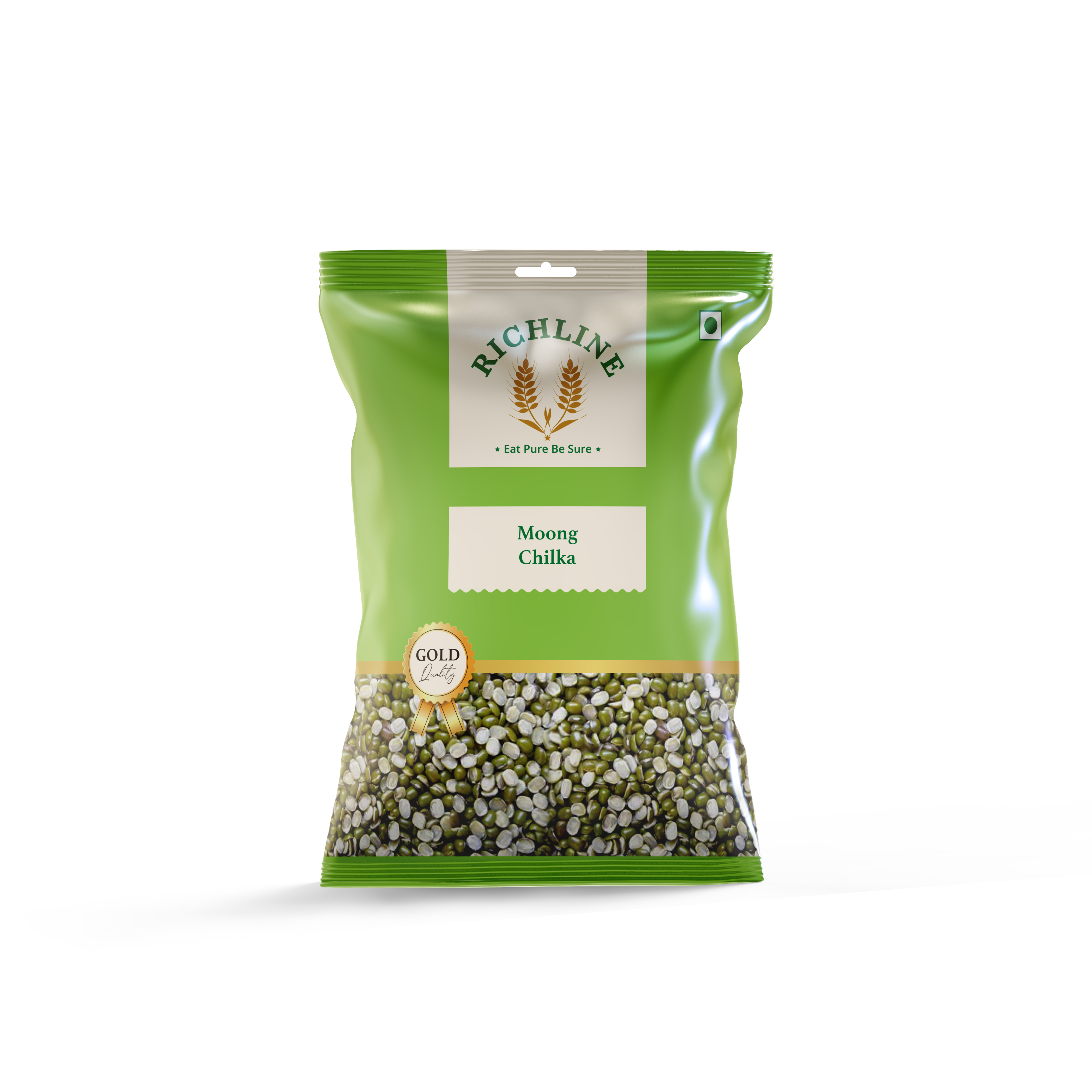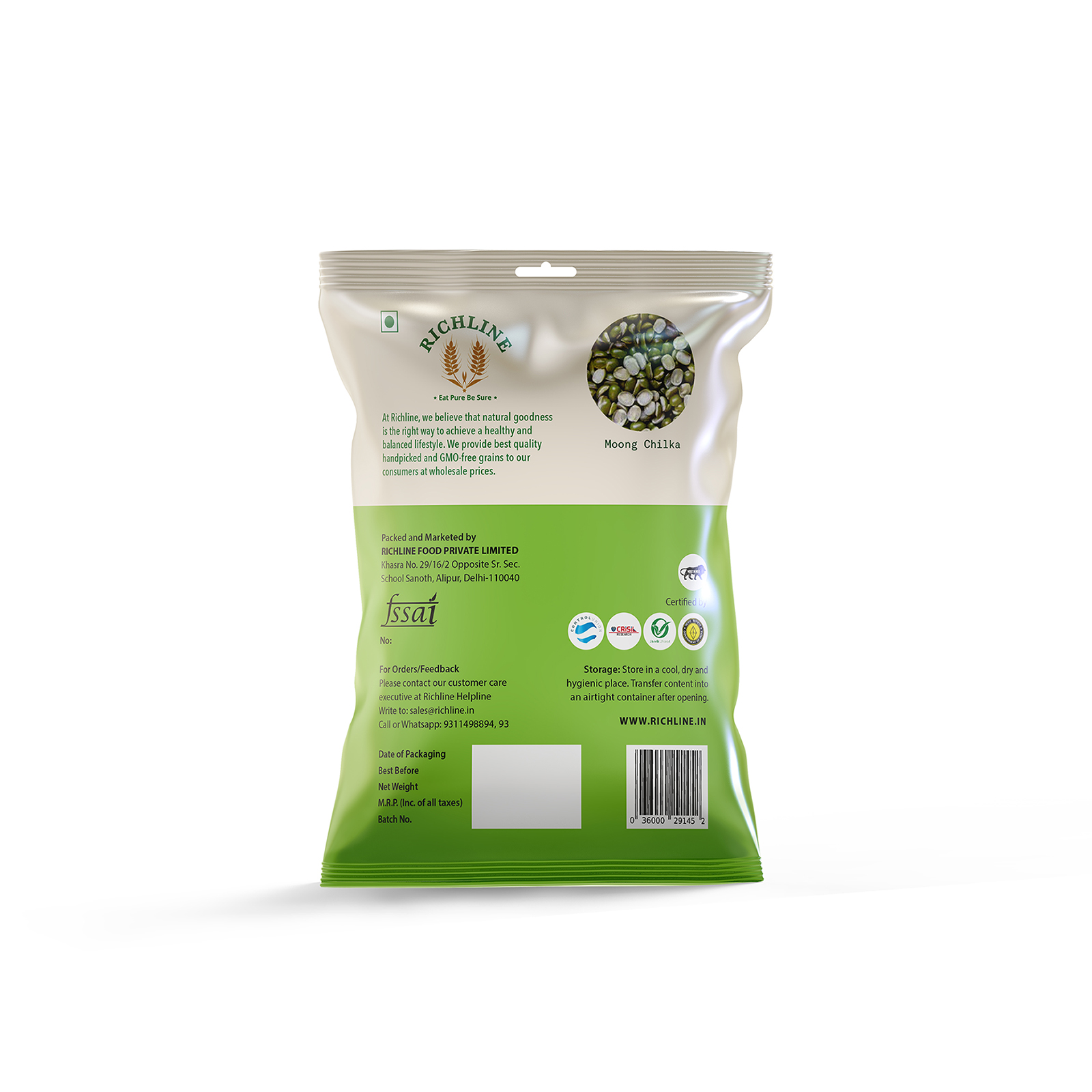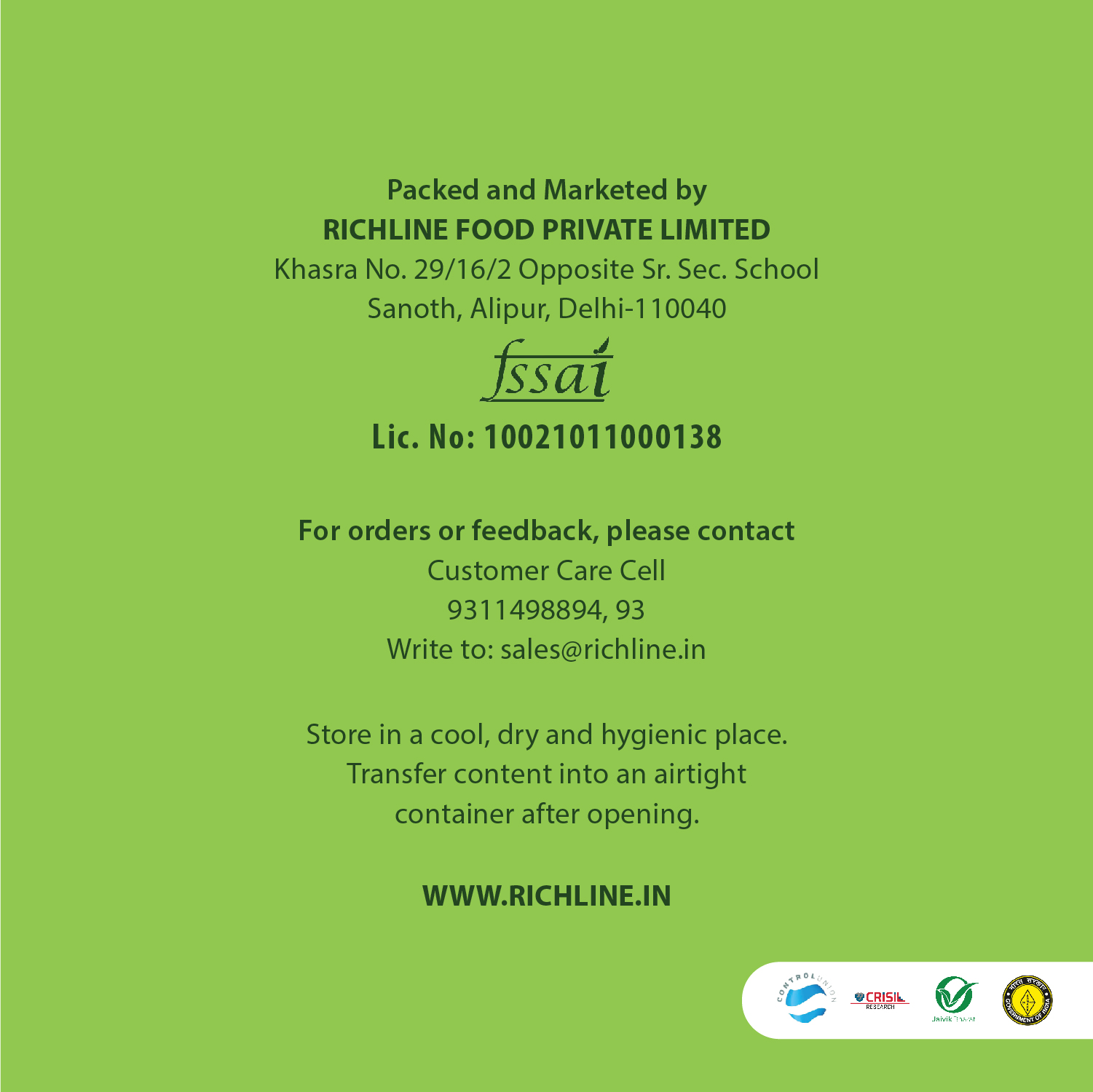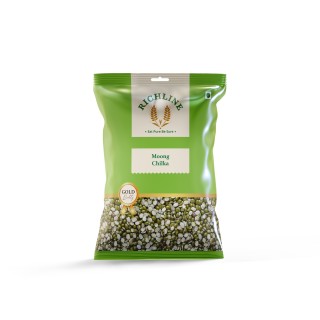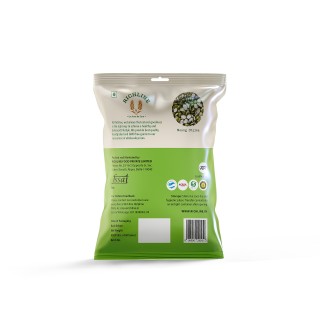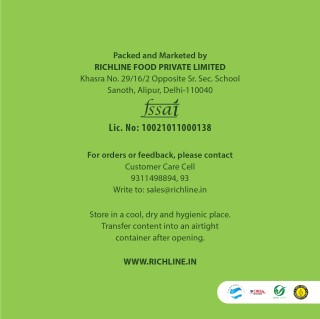 Moong Dal
Moong beans are a well-liked food among vegetarians since it includes a lot of proteins and fiber. It is one of the easiest dals to digest and for this reason it is frequently given to people recovering from an illness, specially a stomach upset. It contains antioxidants which is extremely healthy for the good functioning of the human body. It is an excellent balanced diet and could be included in our daily. 
Sub Total:
490/- (Delivery Time : 1)
Product Details:
Features
Storage and Uses :-
1 Store in a cool and dry place.
2 Transfer content in an airtight Container after opening.
Care & Handling Instruction
Uses:- 1 Split moong beans can be ground in a mill or blender and used to make vegetable fritters. 2 Heat oil in the pressure cooker on medium-high flame. Add cumin seeds, green chili and sauté for 30 seconds. 3 Add onions, ginger and garlic. Sauté for 3 minute. Add chopped tomato, spices and stir. 4 Add lentils and water. Stir well. 6. Cover the lid, turn the heat on high flame and pressure cook it until you hear two whistles. 5 Now reduce the flame to medium and pressure cook it for another 8 minutes. Let the pressure release naturally. 6 Open the lid and add lime juice and cilantro. Stir and green moong dal is ready to be served.
---